The Sony BRC H900 is a fantastic camera which produces stunning pictures. It performs very well in low light and is very easy to match to other larger cameras on multi camera shoots.
We can offer the H900 with a vastly improved joystick controller and separate Remote Control Panel for engineering. Iris, Colour and master ped can all be controlled on the RCP by the engineer/shader so there is little need to ever use the cameras own on screen display. This improved control system makes the camera smoother to operate and the RCP control makes it much more suitable for use in live programs and outside broadcasts.
The BRC H900 has three ½ type Exmor™ CMOS sensors making it one of the largest sensored robotic cameras available. These large sensors, ultra-sensitivity of F10 and illumination of 4 lux are a huge advantage in low light situations meaning these cameras perform well in locations which have not been lit for TV.
Just like it's predecessor the Sony BRC H700, the Sony BRC H900 has the built-in image flip function that means it can be mounted either way up, ceiling or stand mounted.
Also like it's predecessor it can be controlled by The RM-BR300 controller over network cable and multiple cameras can be controlled by one operator.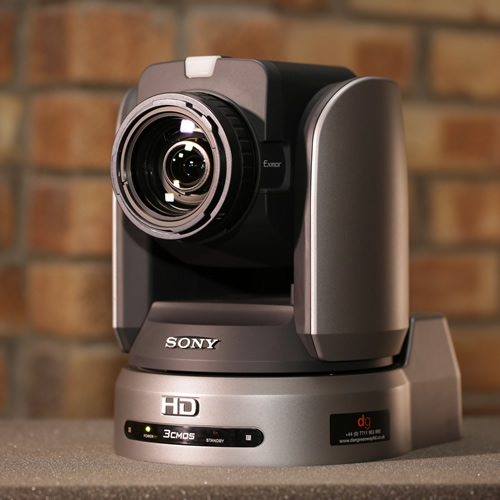 Our Sony BRC H900 Cameras have recently been used on:
"Gogglebox" – C4 – Reality filming in peoples homes
Rolling Stones Hyde Park – BBC – On stage with the Stones!
Muse "Warchild" – WWW – On Stage and front of house
"The Taste" – BBC – Kitchen and break room cams