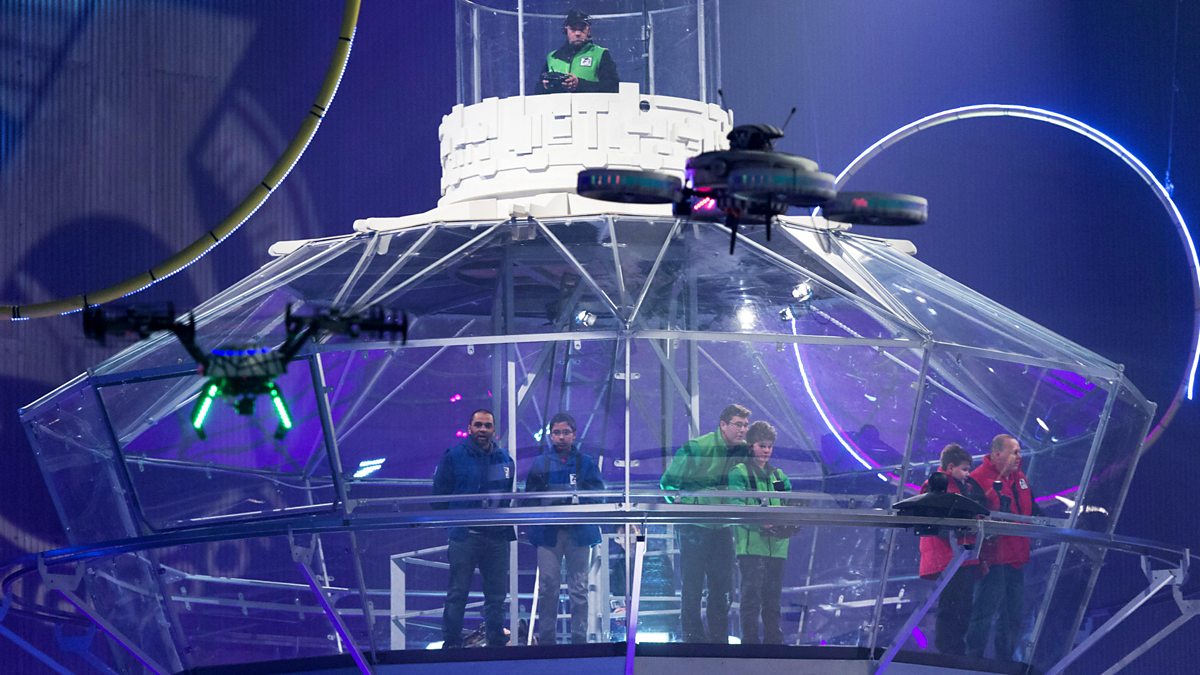 A new program for CBBC from the developer of Robot Wars.  Using the latest drones teams battle it out in the Airena to win a place in the dog fight.
The set is huge as are the games and obstacles, in the centre of the Airena the control tower dominates the space.
Being such a large space and the course for the 1st challenge being 360 degree the production needed 360 degree coverage.
Alongside Multi Camera Solutions I provided a Blackcam System B20 track and dolly that ran all the way round the huge control tower to capture the contestants as they moved their aircraft round the course.   We also provided a Blackcam System B10 wireless track and Dolly for the take off area which was used to film dramatic shots of the resident drones for indents and marketing.
As well as the tracking cameras I provided twenty GoPro 4 Black editions, minicam technicians and data wrangler.
We had GoPros everywhere!  On the resident drones, the contestant drones, course obstacles, games, and even on the contributor aircraft controls.
We managed all the cards and footage ourselves and everything logged in our searchable database