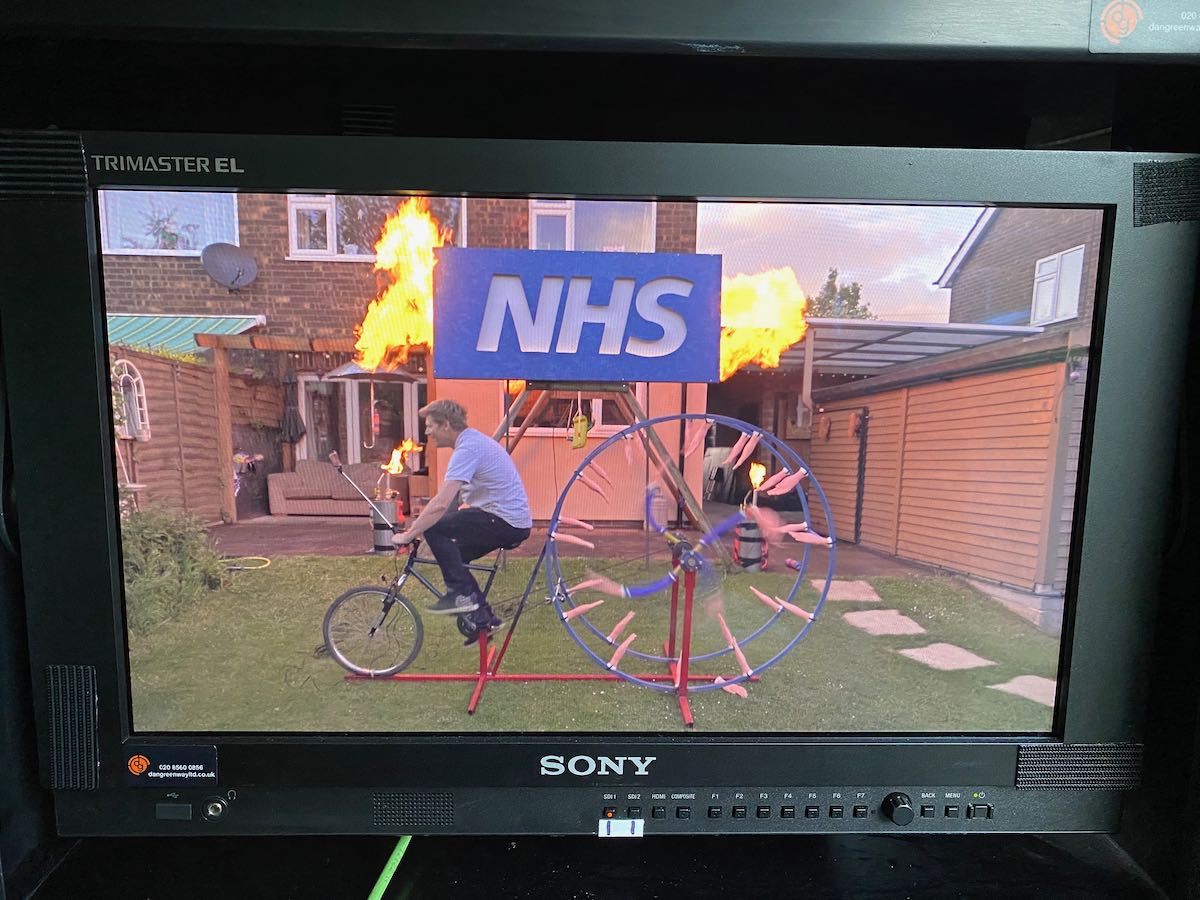 Since the beginning of the COVID-19 Pandemic I have continued to supply kit and crew to a wide variety of productions.
Using my Sony BRC-X1000 cameras and a low latency remote viewing facility we have enabled productions to film events, interviews and branded content in contributors homes with only one person on location. I record at the location in 4k with the production watching and producing for the safety of their own homes.
The low latency remote viewing facility I use is very impressive, contributors can be directed an produced in real time with no noticeable delay. We filmed branded content from a contributors home in Cape Town, produced from London with legal team and agency watching from their own homes. We have developed safe procedures for filming safely in contributors homes like Gogglebox and continue to adapt these as industry standards change.
For "The Goes Wrong Show" I provided a similar set up so that actors could rehearse with stunt coordinator, costume, make up and BBC execs all watching either live or at later date from archive server enabling all the actors to remain in a COVID bubble
Also during the Pandemic I have supplied up to 5x Sony BRC X1000 PTZ cameras to orchestra productions at the Royal Festival Hall. Having my cameras on key positions on stage enabled the other manned cameras to be socially distanced from the Orchestra and each other.